Dear Friends and Fellowship Members,
If you are on this page it is likely that you are looking for information on novel coronavirus 2019 (SARS-COV-2, the pathogen) and COVID-19 (the pathology or disease it causes). The information presented here is aimed at helping the Communion Chapel fellowship and surrounding community (1) understand the issues brought on society by the virus and (2) undertake actions that glorify God, promote the best interests of His people, and bless the community.
You can find a lot of information in the news about the SARS-COV-2 virus and COVID-19; some of it is helpful. Some "news" does not promote real understanding or help prepare the reader to act wisely. We encourage you to keep in mind that all news should be viewed through the lens of faith in God and His clearly stated directions for living effectively in His service (Acts 17:11; 2 Timothy 3:16-17). Be wary of sites and personalities that would have you act without understanding, that justify questionable or clearly unethical behavior in light of the situation, or that present information that has not or cannot be verified. God would not have His people to operate out of fear but based on faith in Him (Proverbs 30:5; Psalm 62:8; 91:1-6). In general avoid "information" sources that insinuate or allege they possess insights not available through other information outlets and that no one else can be trusted; in doing this they ask for your undivided attention while making themselves unaccountable.
What is Communion Chapel Doing? The Communion Chapel servant leaders are reviewing available information, doing research, consulting with professionals (Proverbs 11:14; 15:22), and praying. The Lord Jesus is in control and we invite you to join us in seeking His direction and protection our church family, community and country. Pray with us for God to stop the spread and suffering caused by this disease. Pray with us for God's healing of those who are infected, for God's peace for the victims and their families, and open doors for the good news of the gospel to reach those who are without Christ in the midst of this trial.
Should I come to church? Gathering even in the face of difficulty has been a distinction and strength of the church since its inception (Acts 1:12-14). In fact, even when gathering was a punishable crime, the saints were clearly commanded to stay with the practice (Hebrews 10:25).
When we come together we should take precautions: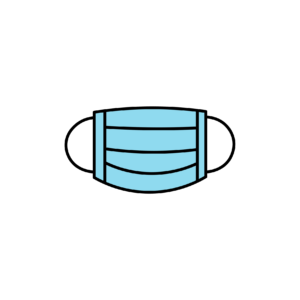 Wash your hands frequently. Take a least 20 seconds washing them with soap.
Avoid kissing or shaking hands.
Wearing a mask mitigates the possibility of inhaling droplets that carry the virus. Wearing a mask should be done if your immune system is compromised and you must be in attendance.
If you are ill or suspect you may have been exposed to the virus do not come to a gathering. Notify your doctor and then church leadership. We will work to ensure that you are cared for as our family member and we will work with you to help prevent others from being affected.
What steps are being taken to safeguard people when they are on our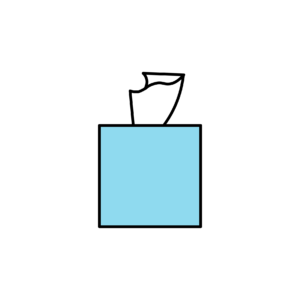 property? We are preparing kits for you. That is, we are preparing kits to support keeping hands clean. Hand sanitizers will be found in clearly visible locations all around the building. Make use of them. But don't just use hand sanitizers; remember to frequently wash your hands. Most importantly, if you or anyone in your family is not feeling well, please stay home.
If you bring your own hand sanitizer take into account the CDC recommendation:
...use an alcohol-based hand sanitizer that contains at least 60% alcohol.
Why? Many studies have found that sanitizers with an alcohol concentration between 60–95% are more effective at killing germs than those with a lower alcohol concentration or non-alcohol-based hand sanitizers 16,20. Hand sanitizers without 60-95% alcohol 1) may not work equally well for many types of germs; and 2) merely reduce the growth of germs rather than kill them outright.
What about things like Communion and greeting one another? We are evaluating how to serve communion safely. Shaking hands is not ordered by God and at this time should be avoided. A fist bump exposes less of the hand for transmission of a virus and a brief hug may actually prevent transmission by avoiding contact except through clothing. We understand and want you to be healthy both spiritually and physically. Endeavor to be warm toward those visiting our fellowship while letting newcomers know that refraining from a handshake is out concern for everyone… not just yourself.
In His grip by His grace,
Communion Chapel EFCA Leadership
Figure 1: Real-Time Dashboard of World COVID-19 History
Resources